Presenting the
2021 Subaru Outback near Rio Rancho NM
it's a midsize SUV that is always ready for an adventure! It should be available in dealers in the fall of 2020 offering a variety of new features and amenities.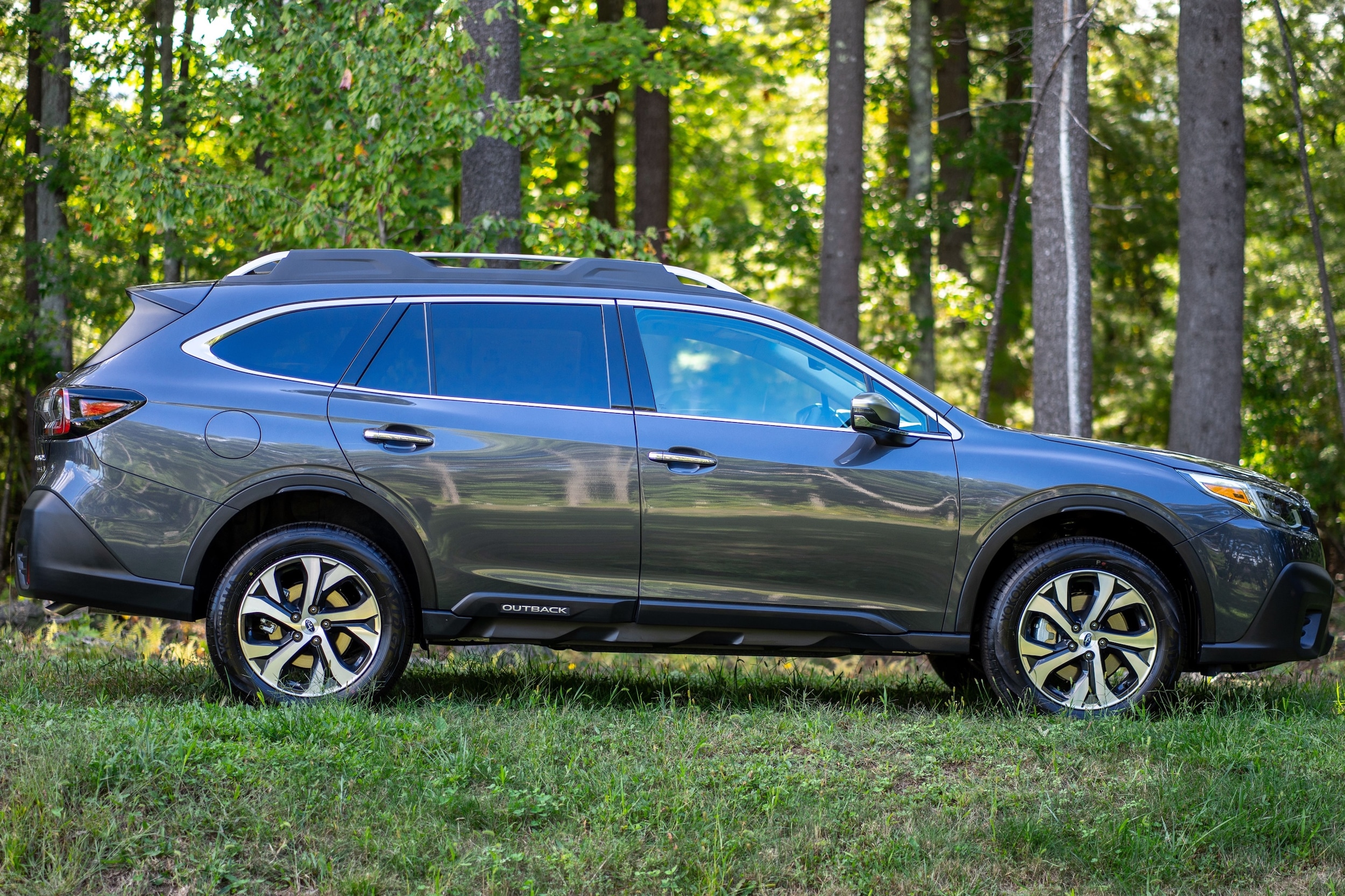 2021 Subaru Outback near Rio Rancho NM: Standard Features


When you purchase a 2021 Subaru Outback you get a lot for your money with its standard features. It comes with standard amenities such as advance safety and driver assistance. A turbocharged direct injection four-cylinder Subaru BOXER engine delivering more power and improved fuel economy will be available. A six-cylinder option will be available on select trim levels. Drivers can expect new headlamps, backlight, a larger front grille, wider fender, and a wider opening on the hatch back. It will come with a standard infotainment display measuring 11.6-inch screen powered by Starlink Subaru system on all trim levels except for the base model. The infotainment system includes Apple CarPlay and Android Auto with Bluetooth connectivity. The 2021 Subaru Outback near Rio Rancho NM includes a combination of active driver assistive tools including adaptive cruise control, driver focus, infrared camera with facial recognition capabilities that can detect fatigue. Other features such as LED lights, Blind Spot Monitoring, Automatic Reverse Braking, Head-up screen, 180-degree front camera, heated and ventilated front seats, four USB ports and a rear power liftgate are available on select trim levels.
Drivers will be able to choose from seven trim level of the new 2021 Subaru Outback near Rio Rancho NM including Base, Premium, Limited, Touring, Onyx Edition XT, Limited XT, and Touring XT. The Base, Premium, Limited and Touring trim levels will come standard with 2.5-liter Subaru Boxer engine. The 2.4-liter Subaru BOXER engine will come standard in the XT trim levels. This medium size Outback SUV is rated one of the top SUVs in its class due to its comfortable interior, spacious cargo area, tons of safety features, beneficial technologies, and always off road ready. 
Our team at Fiesta Subaru are excited to show you our wide range of Subaru vehicles to help you discover the ideal Subaru for you. We are knowledgeable and eager to answer any questions you may have or schedule a test drive. Our product specialists can also help you with pre-ordering a 2021 Subaru Outback. Our finance department will work hard to find financing that fits your budget and they will keep you informed throughout the process. Our service technicians are professionally trained on state-of-the-art equipment. This allows the technicians to assess your vehicles and obtain an accurate diagnostic assessment. All service and repairs are completed with only authentic Subaru parts. We are a full-service dealership, call and schedule your routine maintenance visit or bring your Subaru in for any concern you may have.