Sport utility vehicles do not have to be huge and sluggish to be useful. Buyers of the
2020 Subaru Crosstrek in Albuquerque NM
praise how it is both practical and fun to drive, and we are very much in agreement.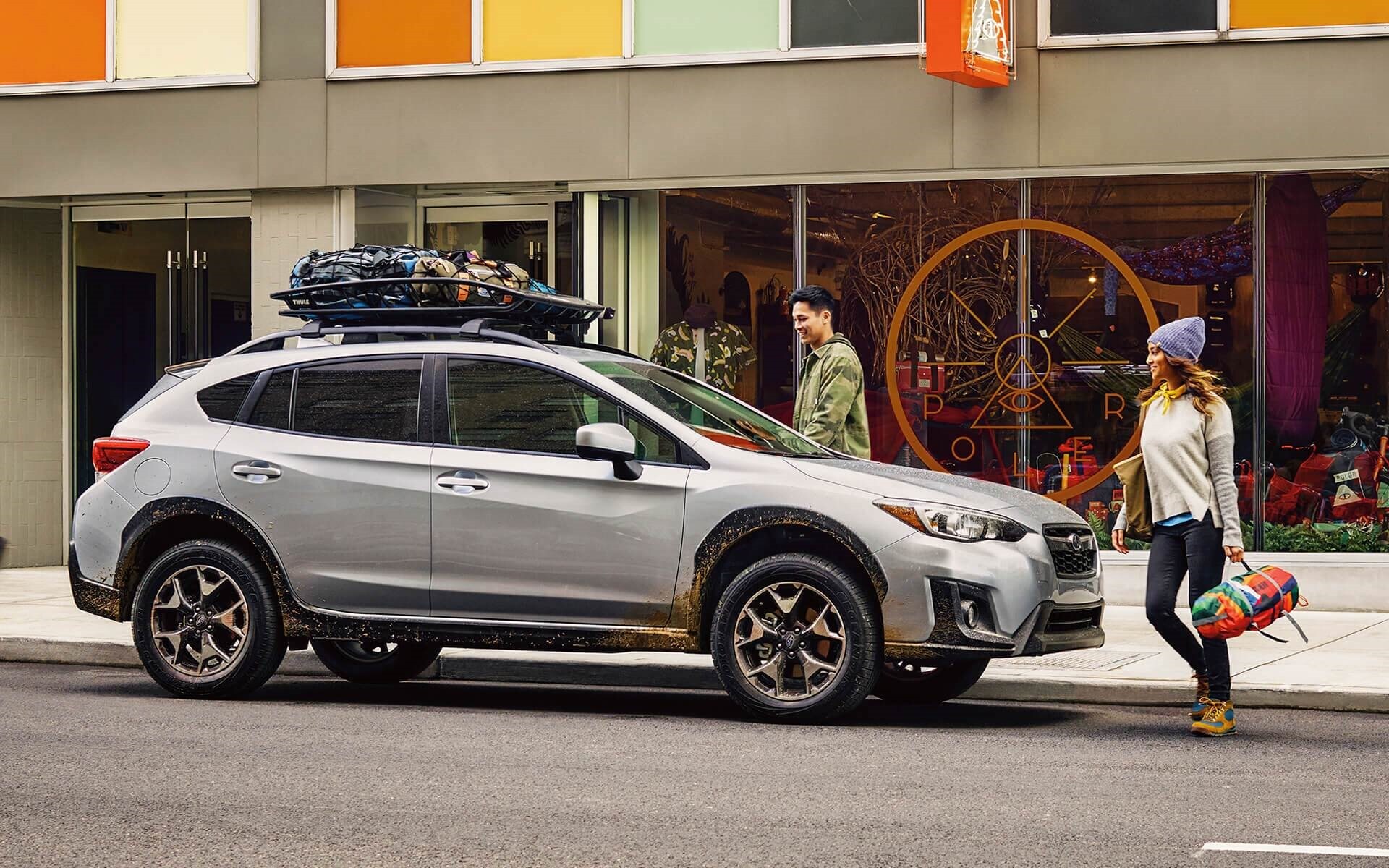 Ready for all kinds of adventures when the weekend arrives, the 2020 Crosstrek is also great for getting groceries or taking pets to the vet. Subaru has a reputation for producing versatile vehicles, and the newest version of the Crosstrek shows why. 



The Best Crosstrek Yet 

The Crosstrek line got its start with a lifted, beefed-up revision of Subaru's long-running Impreza. While most buyers today incline toward SUVs, in general, many still prize the agility and fuel efficiency that smaller cars are so adept at providing. 

Ever since the first Crosstrek hit dealerships in 2013, Subaru has been improving upon the formula. Interest in the 2020 Subaru Crosstrek in Albuquerque NM has been high precisely because of how well-rounded the model has become over the years. Some of the highlights of this most recent edition of the

Crosstrek include the following: 
    1.
Comfort
. Some compact SUVs ride atop chassis designed for larger, heavier relatives. Subaru kept things tidy underneath for the Crosstrek, and that         makes it a pleasant car to drive and ride in. Reviewers consistently rank the Crosstrek among the most comfortable cars in its class, and we agree. 
    2.
Efficiency
. Small SUVs normally perform well with regard to fuel efficiency, and the 2020 Crosstrek is no exception. Rated at 33 miles per gallon for         highway driving*, it makes for a great way to explore New Mexico and beyond. The base 2020 Crosstrek's 27 mile-per-gallon city-driving rating* is a         strength, as well. 
    3.
Spaciousness
. Although it has the outlines of a compact car, the 2020 Crosstrek can hold plenty of cargo. It can swallow up more than 55 cubic feet of         home improvement supplies, sports equipment, and other items without sacrificing passenger space. People are generously accommodated, too, with         the Crosstrek's five seats all providing plenty of room. 
    4.
Clearance
. Crosstrek buyers tend to be fans of the outdoors, and Subaru has taken note. With 8.7 inches of ground clearance, the 2020 Crosstrek is         more than a match for many of New Mexico's rougher unpaved roads and byways. 
    5.
Safety
. Subaru takes safety seriously, and the 2020 Crosstrek makes that clear. The National Highway Traffic Safety Administration recently gave it a         five-star overall safety rating**. That includes perfect scores on the demanding side-impact barrier and pole collision tests. 
    6.
Affordability
. Despite having so much to offer, the new Crosstrek is just as affordable as its predecessors. Shoppers find that they can buy an
        all-wheel-drive-equipped Crosstrek for less than some manufacturers charge for its two-wheel-drive competitors. 

The 2020 Subaru Crosstrek in Albuquerque NM is the Compact SUV Locals Yearn For 


Fans of smaller cars have sometimes felt left out as manufacturers have rushed to build bigger and bigger SUVs. The newest Subaru Crosstrek proves that much of what SUV buyers love can be packaged up into a compact, fuel-efficient vehicle that is fun to drive and own. 

We're proud to offer the 2020 Subaru Crosstrek in Albuquerque NM, and enjoy seeing the enthusiastic reactions of test-drivers and new owners. Stop by Fiesta Subaru or give us a call to learn more about what this great little crossover SUV has to offer. 
*MPG ratings based on 2019 estimates and differ with driving styles. 
**Select models with specific features